Developing Yemen's Fishing Industry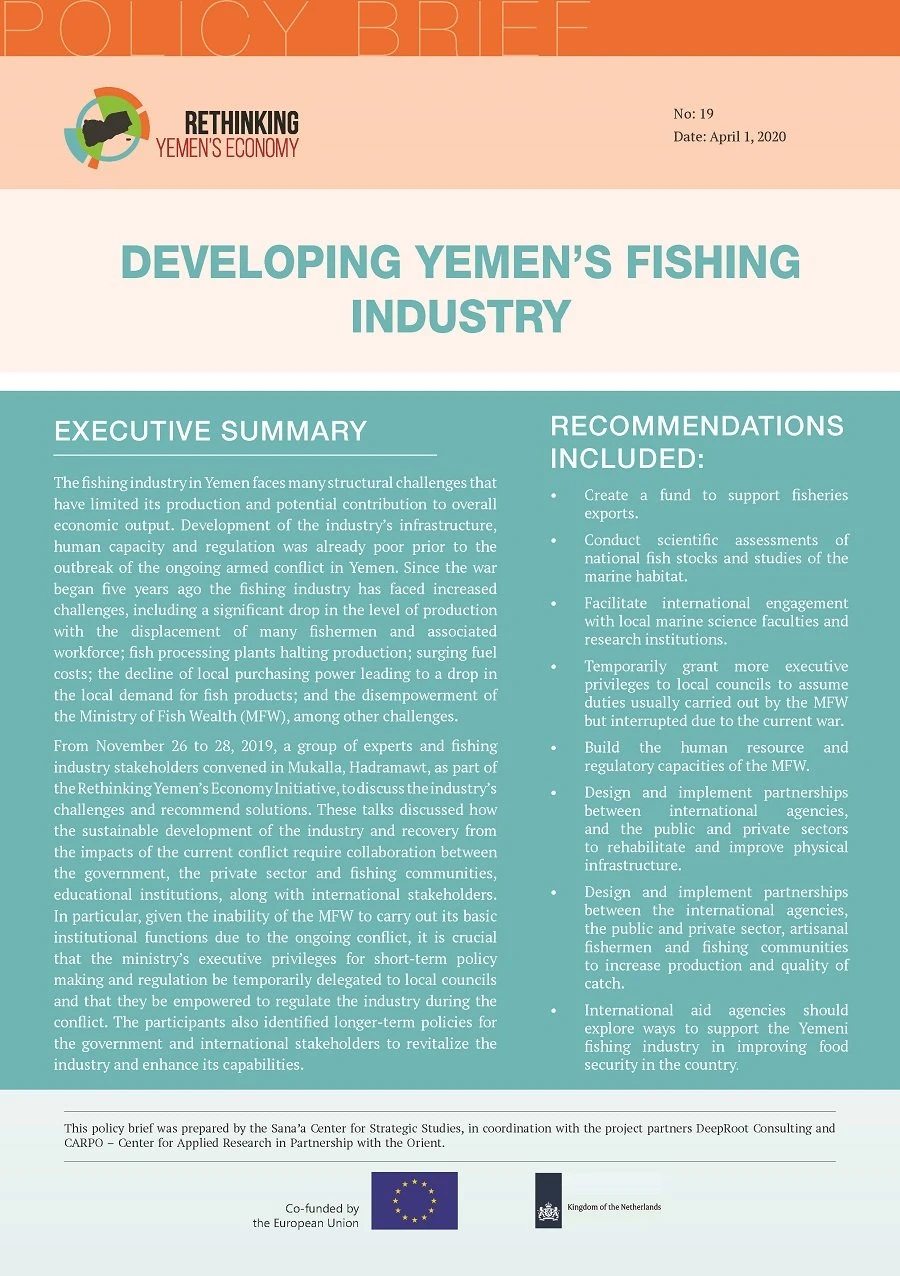 This policy brief summarizes discussions regarding Yemen's fishing industry at a 'Rethinking Yemen's Economy' workshop held in al-Mukalla, Yemen, on November 26-28, 2019. The workshop participants, among them numerous stakeholders in the fishing industry from across Yemen, agreed that given the inability of the Ministry of Fish Wealth to carry out its basic institutional functions due to the ongoing conflict, it is crucial that the ministry's executive privileges for short-term policy making and regulation be temporarily delegated to local councils and that they be empowered to regulate the industry during the conflict. The participants also identified longer-term policies for the government and international stakeholders to revitalize the industry and enhance its capabilities.
Download the Brief in English or Arabic.
Other, Publications, Rethinking Yemen's Economy, RYE Publications