Increasing the Effectiveness of the Humanitarian Response in Yemen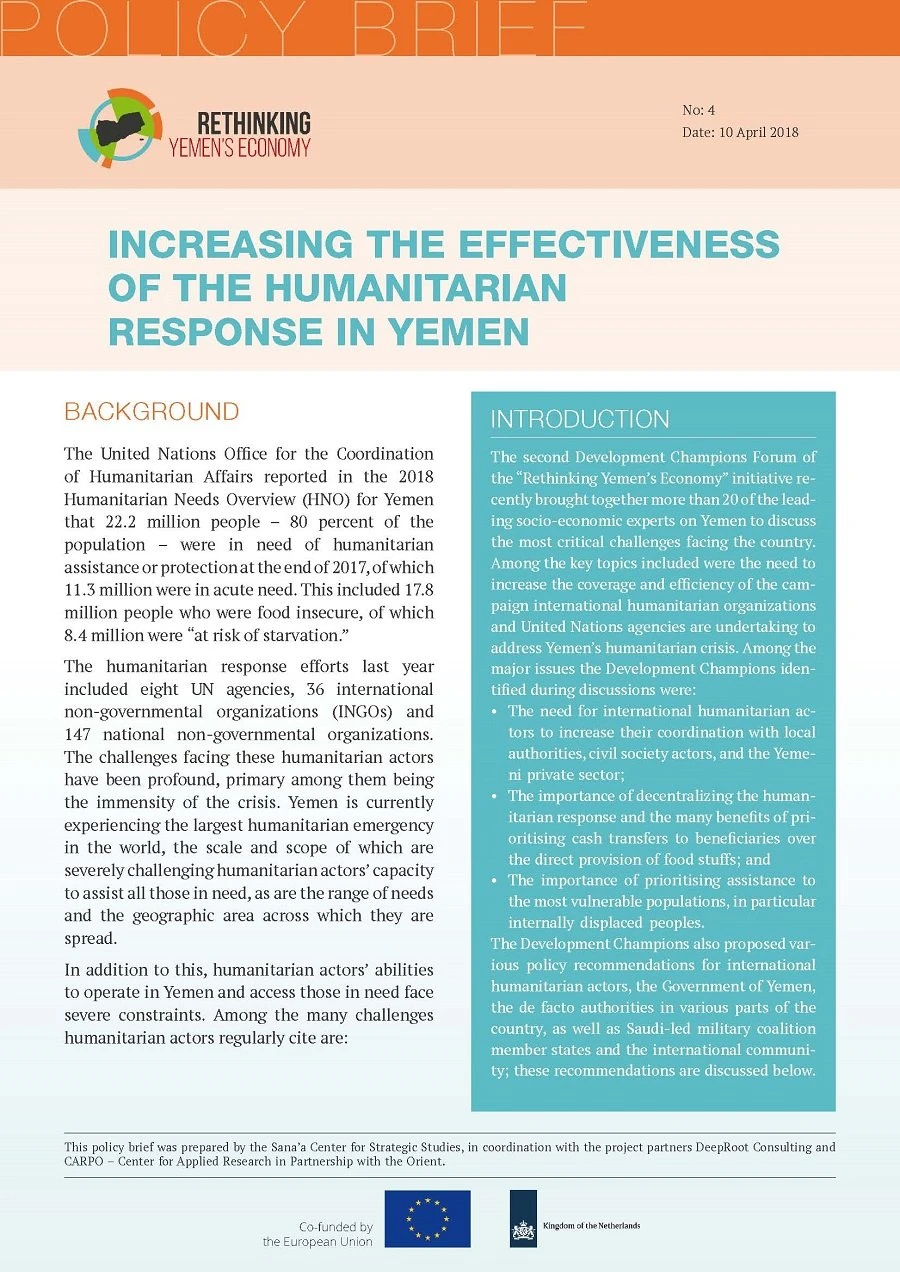 This Policy Brief brings forward recommendations to enhance the effectiveness of the humanitarian response in Yemen. These recommendations result from the second Development Champions Forum, which took place in Amman, Jordan, between 14–16 January 2018 as part of the "Rethinking Yemen's Economy" initiative. Among the key topics of discussion among the Development Champions were the need for international humanitarian actors to increase their coordination with local authorities, civil society actors, and the Yemeni private sector; the importance of decentralizing the humanitarian response; and the importance of prioritizing assistance to the most vulnerable members of Yemeni society.
Download the Policy Brief in English or Arabic.
Other, Publications, Rethinking Yemen's Economy, RYE Publications