Increasing the Effectiveness of the Humanitarian Response in Yemen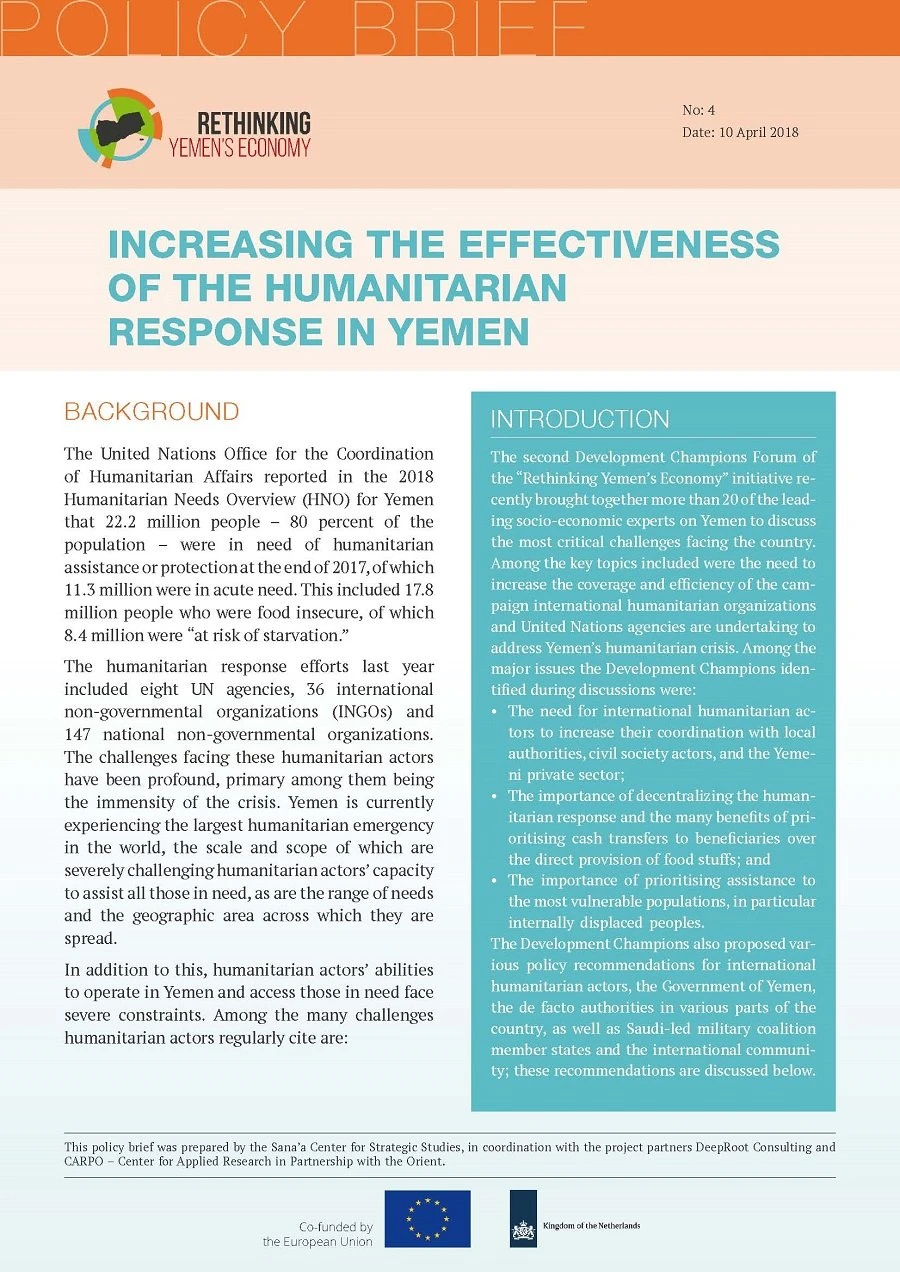 Dieser Policy Brief enthält Handlungsempfehlungen zur Verbesserung der Effektivität humanitärer Bemühungen im Jemen. Diese Empfehlungen resultieren aus dem zweiten Development Champions Forum, welches vom 14.–16. Januar 2018 in Amman, Jordanien, im Rahmen der 'Rethinking Yemen's Economy'-Initiative stattfand. Die Development Champions diskutierten hier u.a. die Notwendigkeit der verbesserten Koordination internationaler humanitärer Akteure mit lokalen Behörden, Zivilgesellschaft und dem Privatsektor; die Bedeutung einer Dezentralisierung humanitärer Bemühungen; sowie das Erfordernis der prioritären Verteilung von Unterstützungsleistungen an die schwächsten Mitglieder der jemenitischen Gesellschaft.
Download des Policy Briefs auf Englisch oder Arabisch.
Publikationen, Rethinking Yemen's Economy, RYE Publikationen, Weitere